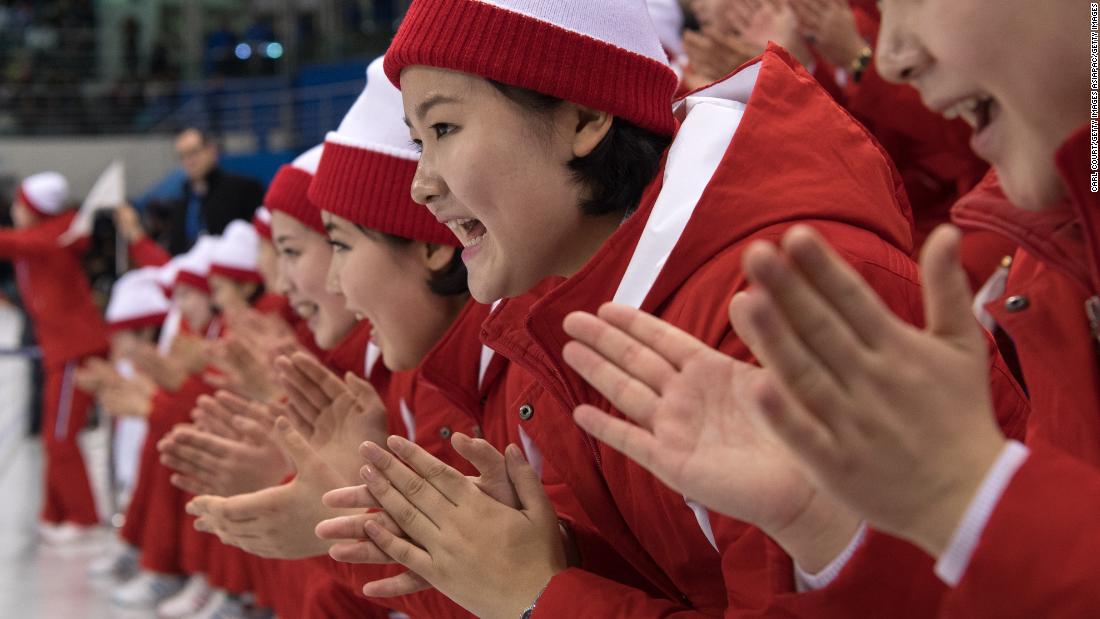 (CNN)Along with the wind, the cold and the medal winners, North Korea's cheerleading team has actually been getting lots of attention at the Winter Olympics.
The performers of 230 females remain in South Korea to offer their singing support to professional athletes from the North who will be completing in Pyeongchang during the Games.
At Saturday's ice hockey match in between the merged Korea group and Switzerland, the cheer team might be seen enthusiastically singing and clapping as part of their choreographed efficiencies, despite the fact that the Swiss won 8-0.